History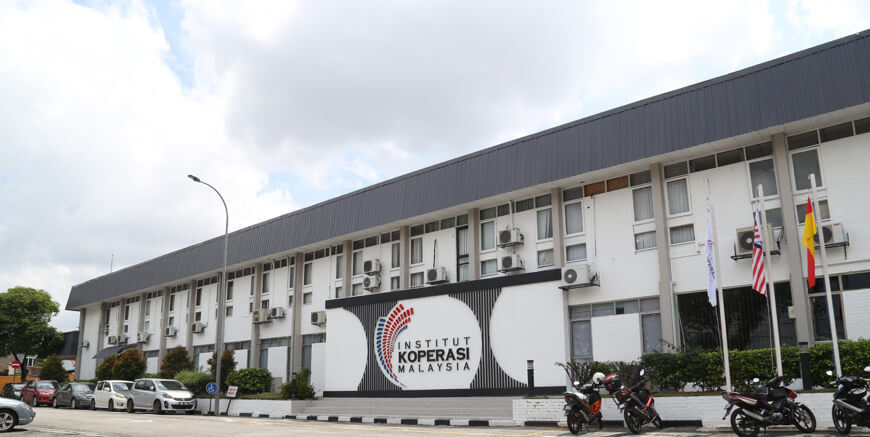 Co-operative Institute of Malaysia (CIM), previously known as the Co-operative College of Malaysia (CCM) is the only cooperative training centers in the country. Upon its inception in 1956, it was funded by the Colonial and Development Fund, while the government has provided a tremendous contribution to encourage the development of CIM as a whole. In 1968, CIM has been recognized as a statutory body by an Act of the Cooperative College (Incorporation) Act 1968, as approved by Parliament on 11 September 1968.
In accordance with the passage of time, the Parliament passed the Co-operative College (Incorporation) Act 1968 (Amendment 2019) [Act A1598] which came into effect on 5 May 2019 was to streamline the governance of CIM in order to plan and carry out innovative and creative programs to support the development of the cooperative movement.
CIM has been placed under several ministries including the Ministry of Agriculture and the Ministry of Land and Cooperative Development. In 2009, CIM has been placed under the Ministry of Domestic Trade, Cooperatives and Consumer Affairs (KPDNKK) now CIM has been placed under the Ministry of Entrepreneur Development (MED).
Address
Co-operative Institute of Malaysia (Main Campus)
103 Jalan Templer
46700, Petaling Jaya, Selangor
Malaysia
Email: This email address is being protected from spambots. You need JavaScript enabled to view it.
No. Tel: 603-79649000 / Faks: 603-79570434
CIM Campus
CIM main campus is located in Petaling Jaya near the capital Kuala Lumpur, the campus is easily reached with various transportation facilities such as buses, LRT and taxi. This simplifies the society in general and in particular for the cooperative movement here.
CIM area which is decorated with attractive landscaping area creates a calm and peaceful environment. These features make the CIM a suitable option for meetings, meetings, courses, seminars, workshops and so on.
In June 1997, the CIM opened a branch in Kota Kinabalu, Sabah and has been offering services in Kuching, Sarawak in September 1998. CIM opened the Eastern Zone (Pahang) in 2009, the Northern Zone (Kedah) in 2010, and the South Zone (Johor) also in 2010 to enable the cooperative training and education programs can be followed more easily throughout the country.